<![CDATA[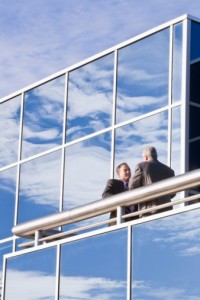 Small businesses take pride in their ability to provide a more personal level of services for their customers. But how does a small business manage to promote mobility for their staff to do their jobs from any device or location? What about handling the security and confidentiality of information on a limited budget? Cloud computing is the perfect solution for small businesses, especially those who:
Find difficulty in budgeting and/or planning for technology upgrades
Struggle to manage various workstations
Lack the time and resources available to keep up with current trends
Struggle to handle the security and confidentiality of information
The cloud enables you to access files and applications via the Internet, as opposed to your computer's hard drive, which lets you eliminate the need for maintaining hardware/software while using resources more efficiently. Ultimately, it's clear to see why the cloud is becoming such a hot topic for small businesses.
Here are 3 trends we've predicted for the new year in relation to small businesses and the cloud:
Small businesses will be impacted due to the switch:
Small businesses will be impacted primarily by the transition from on-premises to cloud-based, whether it's servers, desktops, or phone systems, the switch will greatly improve communication and flexibility.  
Virtualization storage will be key to sorting big data:
We know big data will continue to impact IT providers and small businesses alike if it's not managed properly. Virtualization storage will be vital in evaluating and sorting big data to help small businesses save time and money.
The adoption of cloud technologies will bring greater agility:
Those who adopt cloud technologies will see operational efficiencies gained through greater agility and the ability to deliver better services to their customers. This, in turn, will empower small businesses to enjoy better customer relationships.
Contact Kyocera Intelligence at (800) 875-8843 or email us at itsolutions@kimidatlantic.com to discover more trends we're predicting for the new year. Kyocera Intelligence is the top choice when it comes to managed IT services in Baltimore, Washington, Philadelphia & Mid-Atlantic Region.
]]>